2015

Many of our visitors ask about the "Tree in the Window". As this is a major part of our display, inside and out, I thought I would share with you what it looks like. This suffered in 2014 due to our wrist injury, and was never set up, but made a grand comeback this year. Tracy does a marvelous job of decorating it every year. I love this tree and how it completes our living room every year.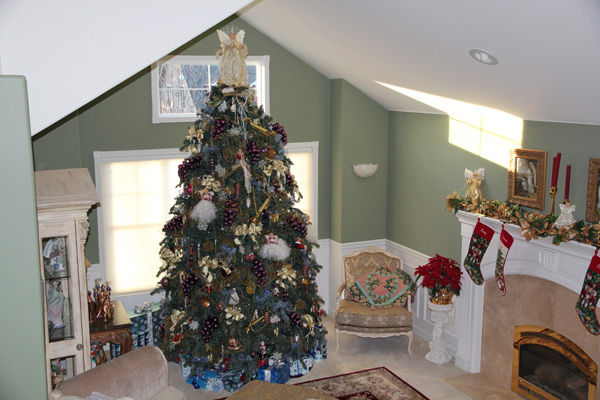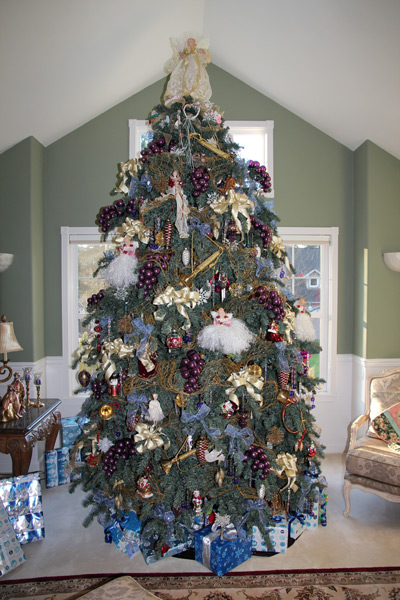 2015, like 2014 had its challenges for us health wise. With more help from special elves, namely Pete Peters and Don Kohler, we were able to get the display up myself. However once again some things just did not get completed as we wanted to. I guess that is what is good about a living entity that is the Display, that there is always next year. 2015 did see the realization of a multi-year effort, the RGB Tree. This element finally came fully to life the first full weekend we were running. While pictures cannot do this item justice, below are some pictures to give you an idea of what this tree is. 2015 also sadly brought back an encore for our Heart Light/Angel in Center Stage. Tracy's mom passed away in April this year. A week before that sad ending, our 2 Golden Girls, Jazmine and Deeogee, walked together across the Rainbow Bridge. So our Heart Light/Angel served again as a memorial and 2015 Season dedication to 3 beautiful blondes whom are no longer Lighting our Lives. We miss terribly every day. Love you all.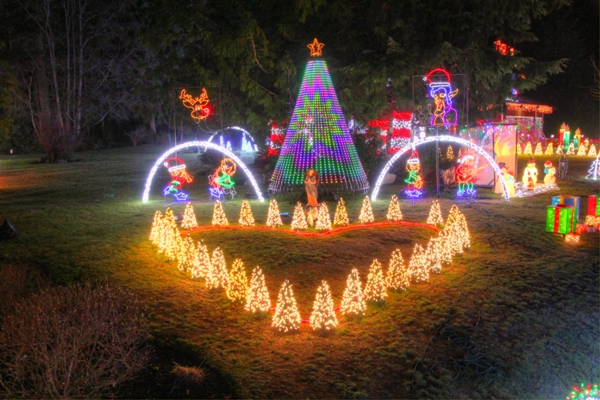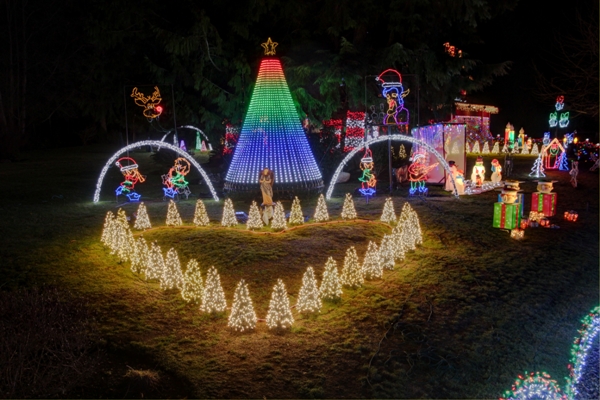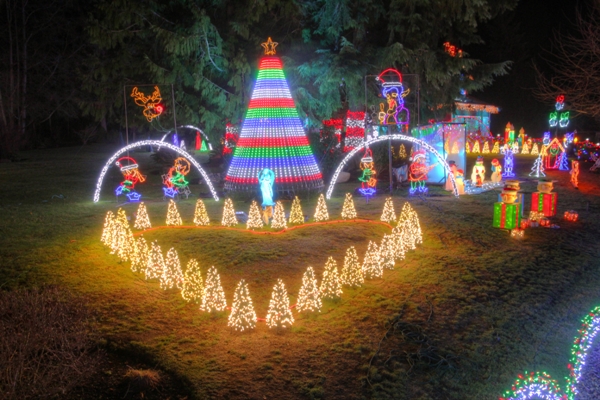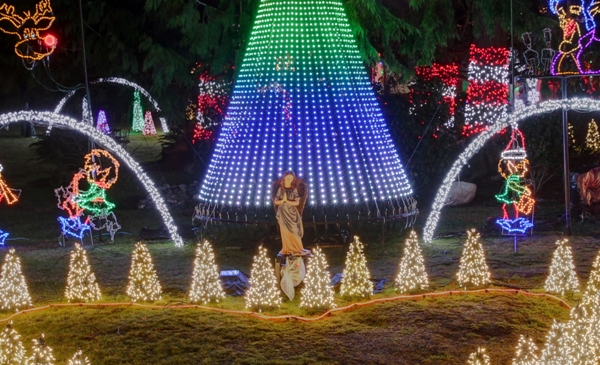 One of our very good friends, fellow decorator, and Great Christmas Light Fight, 2015 segment 4 - $50K winner, Mike Ziemkowski of Lights on Display and Season Greeters, flipped me his 3 original Present Elves. They unofficially became known as Sno, Mo and Bill, and delighted our guests as they bopped up and down to the beat. They will become added backup singers in the Show at some time very soon.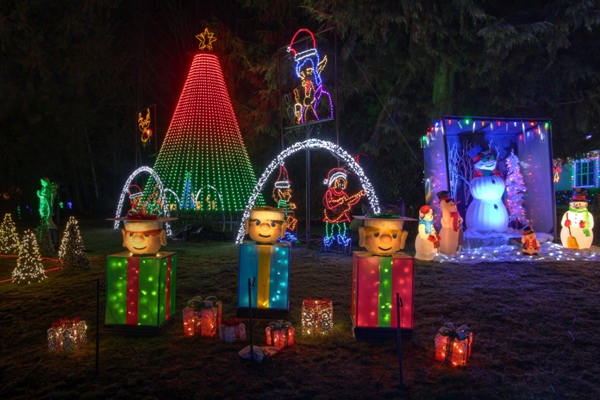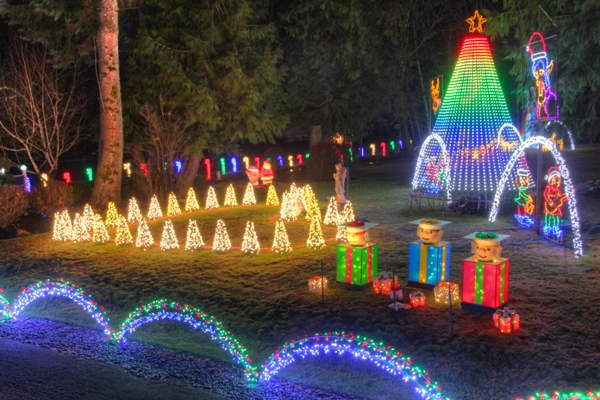 IceZee made it onto a new stage, but alas, he did not play a part in the Show. That is planned to NOT be the case in 2016.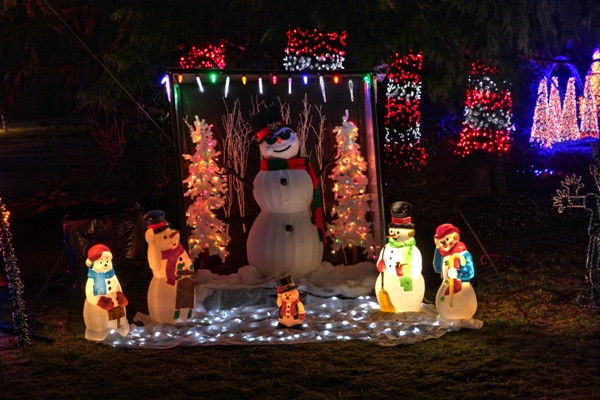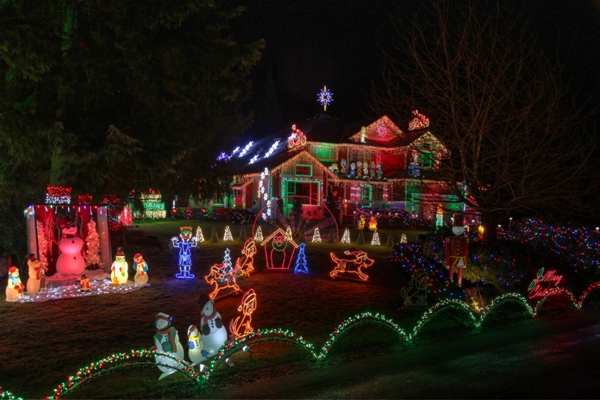 2015 saw the addition of a long planned item, an animated set of Bow and Bells. These used the same RGB technology as the RGB Tree, its just that we only made color changes and the bells played a rhythm role in songs. These were also a suggestion by my neighbor Marti, and in 2016 they will have a song just for her.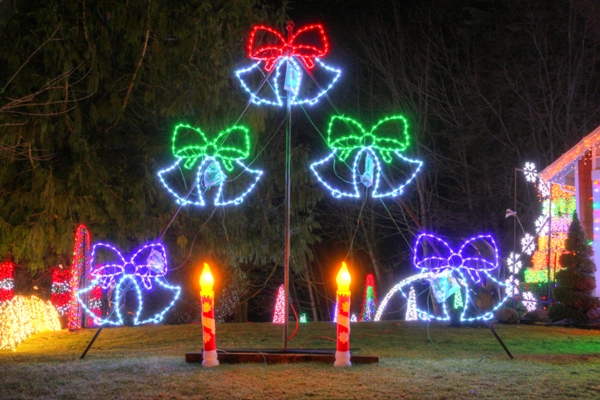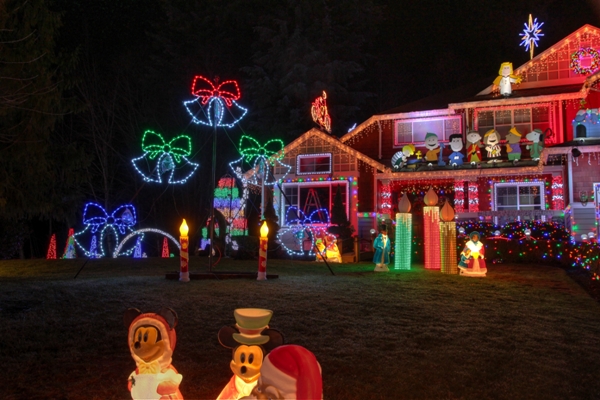 We are always tweaking our vignettes to provide a different look. Right at the driveway, along with RGB Bow and Bells, this is whom our vistors were greeted by.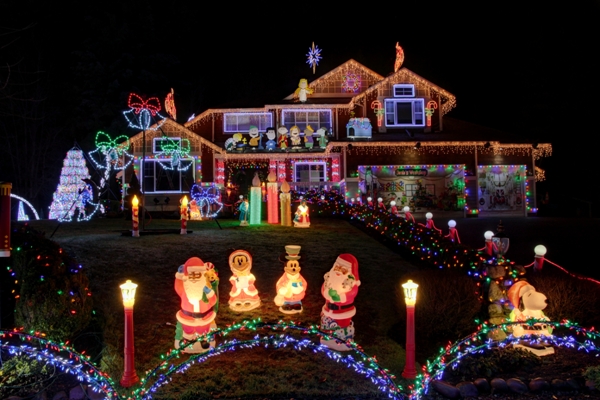 The East Yard got a slight makeover, in so much as the Nativity, the Reason for Our Season, moved to it. We also re-did the North Pole sign and enhanced the North Pole vignette with snow and lights.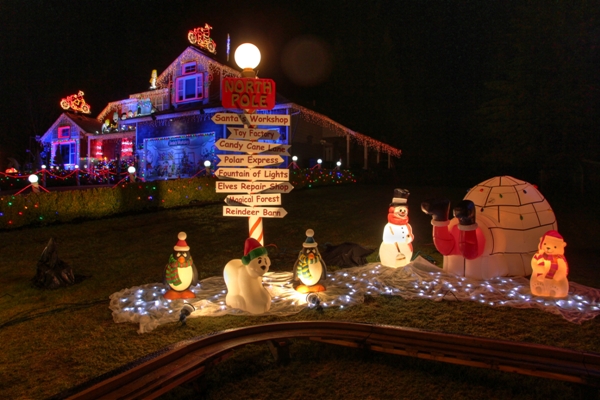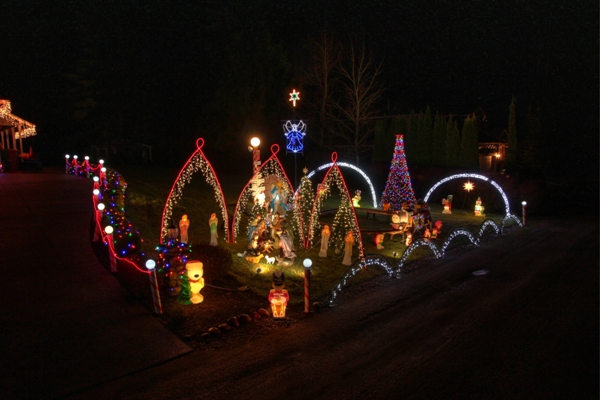 Thomas the Train as seen in this next picture continues to be a favorite, especially with the younger gentlemen who come to visit.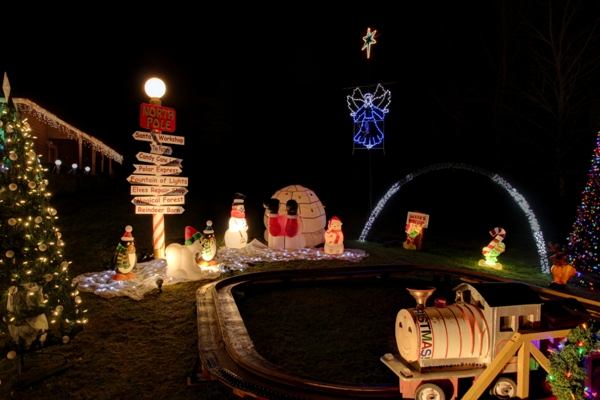 Always one of the most important part of our Display, and the Reason for the Season. In a new location, it was closer to our guests than it ever has been.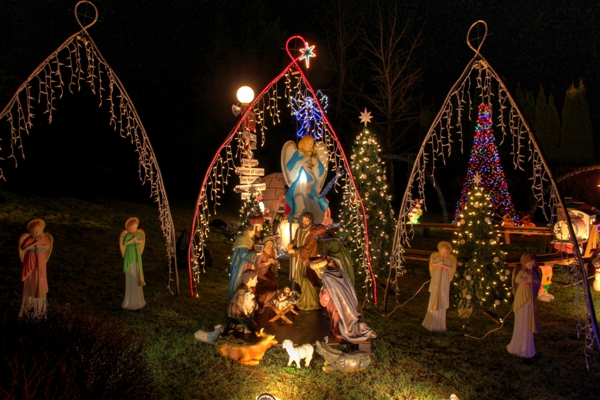 Now a "Seasoned" fixture in the Display, the Icicle Tree continues to amaze our visitors. A truly unique element that is only 4 colors on each tier, R-G-B-W, but we can do things with color combinations that artistically cannot even be recreated by our RGB Tree marvel. This also gives you the perspective of the change we made on the roof with our Roof Snowfall. We broke up the single 16 Snowflake diamond into 2 - 9 Snowflake geometries to frame the Icicle Tree. It turned out great.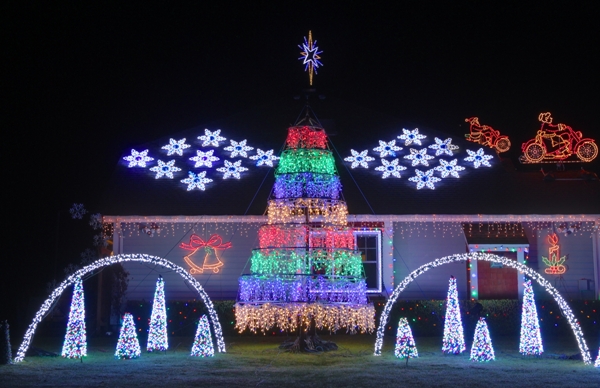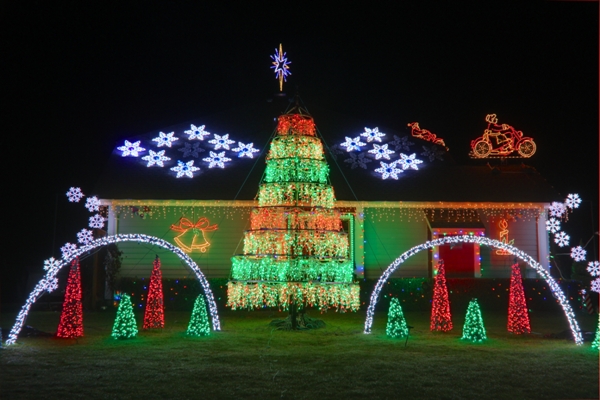 Copyright 2006 - 2018 Woodinville Wonderland